NoFaceGirl has a gorgeous body that's incredibly curvy and well-toned. As our voyeur porn video starts, we're in a cozy room with the sound of rain pattering down. Next, this tempting amateur slides off those panties to masturbate with a vibrator. By the looks of it, she's prepping for an upcoming POV sex session.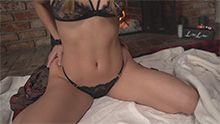 Those thumping cheeks and curvy hips are so arousing!
While the camera paces along that stunning big ass, our amateur gets fucked from behind. Because fans don't know her identity, the porn they're recording feels voyeuristic. To be honest, it's like an erotic scene nobody is supposed to watch. When his shaft fills that pussy, the goddess lets out a heavy moan from pure ecstasy. Furthermore, you can tell this chick loves it since her tummy keeps rippling as if she's close to orgasming.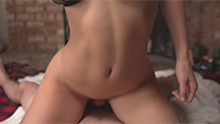 Amateurs ride at their own pleasurable pace.
Our nimble woman climbs aboard for cowgirl porn, facing the stud while bucking up and down. Finally, those big boobs come into view when this babe removes her restricting lace bra. Then we see NoFaceGirl has luscious nipples that anyone would adore sucking on. Both groaning in satisfaction, it seems like they're enjoying the sex more than us!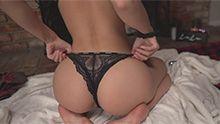 Keep watching from the sidelines as an alluring voyeur.
The vibe is shockingly intimate, yet we can only imagine NoFaceGirl's true expression. In fact, nobody here knows if she has a smile on while the man repeatedly penetrates her pussy. As voyeurs to their amateur porn scene, we're denied the permission to be part of it. And there isn't a soul watching who wouldn't love to join their sensual fun. Nonetheless, this couple continues passionately fucking each other until our video fades out.