MorningPleasure has tight blonde braids that look so sexy. In fact, her appearance resembles the beautiful queen 'Daenerys' from Game of Thrones! Laying down wearing a revealing bodysuit, it shows off that ripe booty. With soft music playing, the girl becomes immersed while reading a fantasy book. Although, soon she loses focus and wiggles those sensual curves.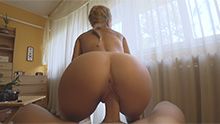 Setting aside the book to enjoy a thrilling naked fuck.
Unsnapping the crotch of MorningPleasure's outfit, a man reveals her moist pussy underneath. Suddenly, our beautiful naked blonde has that big ass arched with a thick dick about to slide inside. Guiding her back towards it, they press their lower bodies firmly into each other. Once his girthy cock fills the girl's sensitive inner walls, she lets out a satisfying moan of relief.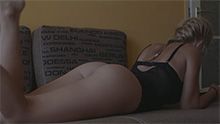 Turns out, this gorgeous babe was reading erotica.
Sexual thrusts begin and she seems to enter a trance from their repetitious thumping. For more stimulation, he caresses her butthole while fucking that booty from behind. Then, the naked beauty actually invites him to anally penetrate her with his thumb. Wow, what could've gotten this chick so outright horny? – Some steamy erotica, of course!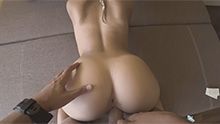 She has pussy lips that grip him tightly while riding!
Our sex scene shifts to show MorningPleasure squatting back on his erect cock. When riding ensues, we can almost sense the tight grip of her pussy lips. It must feel incredibly good having this hot nude girl bounce so submissively on you. All of a sudden, she starts rapidly twerking on the tip of his dick. Finally, her milky skin lights up with goosebumps during a trembling female orgasm!